Return of the 95% Mortgage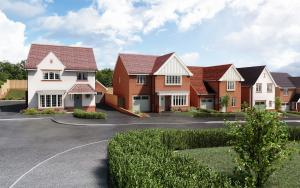 Return of the 95% Mortgage
The Government has just announced a brand new mortgage guarantee scheme that will offer 95% mortgages to buyers for houses worth up to £600,000.

Starting next month for most larger lenders, with other lenders likely to follow in June, they will have a Government guarantee that will allow buyers who do not have a large deposit to buy a house with just a 5% deposit.

This is expected to help the Government's target to turn generation rent into generation buy, and get many more people onto the property ladder.

The new scheme is not limited to First Time Buyers or new build properties, but it is based on the Help to Buy mortgage guarantee scheme which became available to only First Time Buyers as of 16th December 2020.

Find out how much you can afford here or start your search today.