Are 95% mortgages making a comeback?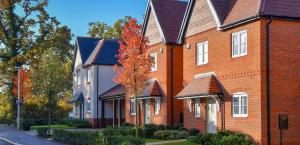 Are 95% mortgages making a comeback?
The Prime Minister has announced a new 95% mortgage scheme that will help First Time Buyers get their foot onto the property ladder. Like with Help to Buy, the scheme outlines that you will only need a 5% deposit to buy your first home, making it a lot more affordable for those who don't have the savings for a deposit.

Hoping that 2 million more young people will be able to buy a home, aptly turning them into "generation buy" rather than "generation rent," these new long-term mortgages will be available to First Time Buyers at a fixed rate. Additionally, the current testing process that is a prerequisite to getting a mortgage through many banks is likely to be loosened, meaning there will be less stringent questions about your current income, future plans, debts and "stress tests" that are required before getting a loan.

Understandably, there is concern over whether those who are buying will be able to afford the 95% mortgage, due to banks usually offering a loan of just 4.5x your current income, however there are talks of this being relaxed to allow buyers to borrow more. Mortgage indemnity guarantees and insurance policies, which protect the lender if a borrower stops paying, could also make a return.

We're unable to say currently whether the new scheme will involve changes to current regulations, or direct involvement from the government, but the future's looking positive for First Time Buyers. The scheme also hopes to fix the current broken housing market, as well as give a big boost to the economy, that has been hit drastically due to the pandemic.