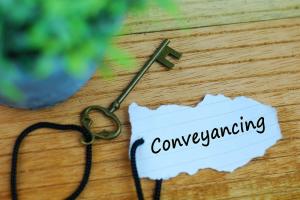 Conveyancing Made Simple
When it comes to conveyancing, although legally you can do it yourself, it is far easier, simpler and less stressful to employ a solicitor to do it on your behalf. Conveyancing or Property Lawyers make conveyancing simple by offering a fixed fee conveyancing service to help make sure the legal side of buying your new build home goes as smoothly as possible.

So, what's the point of conveyancing?

Well, conveyancing helps you make sure that the property you're buying is what you are expecting: safe, sound, risk free and as promised. It helps you uncover the information you need about your new home and the area it's in, which you won't be able to find out by simply going for a viewing.

As the old saying goes, information is power and the more information you have, the better the decisions you can make.

You can ask your solicitor to look at things such as flood risks in the area or if you're close to an old mining site, and you can then ask your solicitor to look into the relation of the mine shafts to your property. Conveyancing can also uncover any other building plans that may affect your decision to buy, such as if the local council is planning a motorway nearby.

On top of all this, conveyancing also ensures the basics, like checking the title register and title plan at The Land Registry, both of which are legal documents required to sell a home.

Once the searches are done and you are happy you've made the right property choice for you, then the buying process can begin. Again your chosen property lawyer will be there to help make this process as simple as possible for you. 

All you need to do is get your mortgage in place and inform them who the solicitor is that is acting on your behalf. This ensures your solicitor receives a copy of your mortgage offer and can then check through the terms and conditions ready for the signing of the contracts.

At this point your solicitor will make sure all the necessary actions have been taken. This will also include checking that all the fixtures, fittings and specifications you have made for your new build home are in place and as expected.

And if everything is present and correct you will then be ready to exchange contracts and complete your purchase without raising much of a finger, and that is how solicitors help make conveyancing simple.