How To Set Up Broadband In Your New Build Home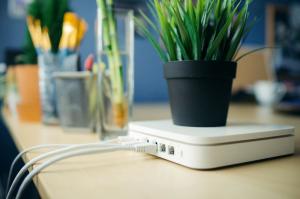 How To Set Up Broadband In Your New Build Home
If you are moving home, it's important to think about getting that all important internet connection set up. Here's what you need to do.
If you are a first-time buyer, the likelihood is you don't already have an internet service provider (ISP) and as such, you can go out and browse for the best internet deal. However if you're not a first-time buyer and already have internet at your current address, you have some things to consider.
Firstly you will need to find out whether you are still under a contract with your current ISP. If you are, determine whether you will incur any penalties if you were to leave this supplier in favour of a new one. If there is a financial penalty for early termination of the contract, then your best option may be to transfer your existing service to your new home.
On a side note, as USwitch points out, a change in the law does mean that if your ISP provider raised their prices mid-contract, then you are free to leave the contract without penalty.
Having said that, you need to be aware, that not all providers operate in all areas, so you will need to ensure your current provider has the infrastructure to continue supplying your internet at your new address.
So When To Change ISP?
If you're unhappy with their current service or prices
If they don't offer coverage at your new address
If your contract has lapsed and you're free to pursue a better deal
When To Stay With Your ISP?
If you are happy with their service and prices
If they have coverage at your new address
If you are still under contract and don't want to incur termination penalties
In most cases, transferring from one ISP provider to another is fairly straight forward and all you need to do is find the new provider you'd like to switch to, call them and ask them to arrange the switch on your behalf.
Further reading: