Learn More About Hive, Echo & Nest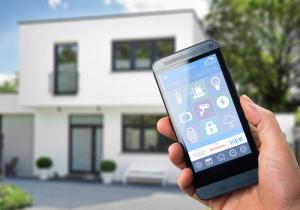 Learn More About Hive, Echo & Nest
Thanks to smart home technologies we can now control everything from our heating to our crock pots all with the touch of a button on our phones. Here's our top smart home buys. But you might be forgiven for thinking it is! Instead this is a list of our top home technology buys you need to turn your home into a smart home this year.
While still in its infancy, the smart home is continuing to become more and more popular with new homeowners and it's really no wonder. Thanks to smart home technologies we can now control everything from our heating to our crock pots, all with the touch of a button on our phones.
This is great for busy professionals or young families who have other commitments taking time away from running the home effectively. We've all had mornings when we finally arrive at work only to remember we've left the lights on, failed to turn the oven timer on or forgotten to shut the dog in the kitchen. It's mornings like this where having a smart home can really make a difference.
So without further ado, here's a little bit more about Hive, Echo and Nest… and why we think they are well worth investing in.
Hive
Hive was originally the brain child of British Gas, and today the company designs a whole range of wireless products that allows you to control your home from your mobile, tablet or laptop, anytime, anywhere. Perhaps best known of the Hive solutions is the Hive Active Heating system, but now there are also Hive Active Plugs and Hive Sensors available too.
What Hive do best is make advanced technology simple and easy to use which is why we think their product range is well worth investing in.
The Hive heating control system has to be our favourite - it includes a scheduling interface helping you to plan your hot water and heating consumption around an active lifestyle, allowing you to save money by only switching it on when you need it. The latest geolocation feature even alerts you if you've left the heating switched on after leaving the house, so no more wasted energy!
The Hive Active Heating Kit costs £249 pounds so it is an initial upfront investment, however you can recoup most of that initial outlay in just a couple of years thanks to the amount of money Hive can potentially save you on your annual energy bills.
Find out more about Hive at hivehome.com
Echo
Echo from Amazon is a smart speaker with Bluetooth, WiFi connectivity and Alexa, its digital voice assistant (move over Siri and Cortana). Not only does it do exactly what a speaker should do, sound amazing, it also connects with a number of other smart home hubs, allowing you to voice activate their controls. Why not try pairing your Alexa with a Phillips lightbulb, allowing you to turn lights on and off, as well as change the colour!
To top it off, Echo can also read your audiobooks aloud, check the weather and even make purchases all through the power of voice control. Not bad! Prices start from £34.99
Nest
Like Hive, Nest offer a range of smart home devices, but our favourite has to be the "super-clear 1080p HD" video streaming Nest Cam. For just £159 pounds you can install the Nest Cam in your home and watch out for your family and your pets even when you're not there.
It features two way audio, night vision, a powerful zoom and of course, it integrates fully with other smart home products (something Nest does exceptionally well).
Find out more about Nest at
nest.com/uk