How Much Could A Second Hand Home Cost in the Future?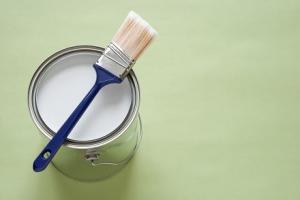 How Much Could A Second Hand Home Cost in the Future?
There's nothing quite as exciting as buying a home. Whether it's your first house or you're a shrewd operator of the property ladder, chances are you want to purchase a house at as small a cost as possible.
If you choose to buy a home based on potential rather than aesthetics the downside is that you'll have to invest in fixing any issues in order to turn this house into a home. Whether that equates to a significant saving over a fully furnished building will, of course, depend on the cost of repairs.
But how much should you expect them to set you back?
Electrics
Just about everything runs on electrics now. We spend more hours using electrical goods than ever before. As a result, many fixer-uppers will be in need of an electrician's touch to ensure appliances can be used safely.
Rewiring
Wiring ensures that you can use appliances safely and rewiring is a task that understandably varies by house size.
If you're looking for rewiring for a two bed, you can expect to pay between £2,000 and £3,000.
A three bed is usually between £3,000 and £4,000
The cost of rewiring a four bed home will range from £3,500 to £5,000
These prices don't account for the plastering and decorating that will be required once works have been completed either.
Consumer Unit
A consumer unit controls the distribution of your power.
Upgrading a current unit will enable further circuits to be introduced and as such, allow for more power around the home. It's a fairly quick and routine procedure for a qualified professional and won't usually take more than a day to complete it. In exchange, though, you can expect to have to part with around £300 to £450.
Light Fittings
Many people like to change their light fixtures as soon as they move into a new home. A single fitting is an extremely quick job and should be finished within an hour barring any complications. The going rate for this is usually between £30 and £50.
Painting and Decorating
The very heart of the home is in the decorating. Unfortunately, it's much more exciting picking colour schemes than it is actually implementing them. A painter and decorator will vary in cost based on quality and experience.
That's not to say that a cheaper quote will be of inferior quality but remember that just about anybody can splash a bit of paint on a wall. If you want the best, you'll probably have to pay a bit more.
Assuming walls and plastering are in a decent condition, average costs should be around:
£1,500-£2,000 for a two bed
£2,000-£3,000 for a three bed
£2,500-£3,500 for a four bed
These prices are inclusive of materials and labour. You should find that wallpapering falls into the same price brackets, too.
Plastering
Whilst many people have tried their hand at plastering, few can claim to be masters. These masters are the people you want.
Their knowledge, tools, and results will end up in an end product that lasts much longer than a DIY job. Prices can vary dramatically depending on the level of work that needs to be carried out. There's also the question of whether walls need replastering or new plaster needs applying from scratch.
Replastering jobs involve repairing or reskimming current plaster. Small rooms are typically £200-£300 and medium rooms £300-£400.
New plaster for walls involves stripping plaster in its entirety and applying a new layer. Small rooms start at around £500, medium rooms at £600 and large rooms from close to £1,000.
You'll also need a skip for the old plaster. Remember, ceilings may also need plastering. Prices start from £200 for a small room, £300 for a medium and £450 for a large.
Tiling
Tiles are great for both floors and walls. There is a great range of options that can transform your fixer-upper from drab to dreamy. They are great for bathrooms and kitchens as they are durable and waterproof.
Based on the average bathroom size of 8 square metres, cost of tiles and a £20-£25 per square metre labour price, expect to pay around £480 and £550. It could be higher if the existing floor needs pulling out. The average kitchen tends to be around the same size as the previous example – 8 square metres so costs are around the same. For both rooms, grout and adhesives may have to also be accounted for.
Wooden Flooring
Wooden floors have overtaken carpets as the popular choice in many aspects. If you want some in your new home, you may have to consider underlay and what happens to the old floor, though. Installing underlay isn't too tricky and you would probably be able to do it yourself to keep costs down.
Installers would generally rather you didn't as it helps them to get a bearing of the room and they'll be able to ensure a perfectly level floor.
Again, laying the wooden floor is something that you may be able to do yourself. You'll want to make sure you're up to the task, though. If not, calling in a professional is a much better idea. An average living room size of 27m2 would likely set you back between £1000 and £2000, inclusive of materials and labour.
Relax and Enjoy
Finally completing all the work on a home is a fantastic feeling. All the hard work, time and money put in can eventually result in the house you've always dreamed of. If you manage to save a bit of money whilst doing it, that will make it all the sweeter. From there, the easy work can begin – enjoying the home you built.
Lee Simpkin is an avid fan of remodelling and General Manager at Tile Town. When he isn't getting stuck into home improvements, he is usually looking for materials or areas of the home to decorate.