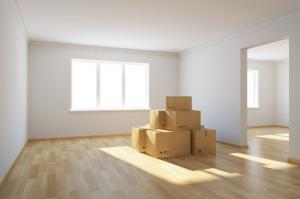 Emma Clark On How To Find High Quality Movers
Moving to a new house can be a challenge, especially if you have a lot of stuff to pack up. With the rise of home moving services, it's no surprise that more people are becoming more interested in them.
But with more movers in the market, it might be hard to identify which ones you should choose. High quality movers are often hard to come by, so how can you find them? Here are the things that you've got to look for if you want to hire the best home movers.
Years in the Business
Experience is a safe bet when it comes to moving companies. Long years in the business means that they've managed to maintain a high level of service for their clients. The longer they are in the moving industry, the better they are at their jobs. This would also mean that they've managed to be at their best, allowing them a maximum return of income that keeps their company going.
Licensed to Operate
If you're looking for a mover, always look for their license. Registration as a moving company makes them official and you get assurance that they're legally operating. You won't have to deal with movers stealing your stuff or getting your furniture carelessly handled all because they weren't licensed to operate in the first place.
Are They Insured?
Insurance plays a big role for moving companies. Having an insurance means a mover can cover for any damage or accidents that may occur during the moving process. A reputable moving company clearly states out the coverage of their insurance policies and guides you if ever unexpected incidents occur.
Protecting and Handling of Your Belongings
How movers handle your belongings is of utmost importance. You don't want your furniture all banged up by the time you get to your new home. Do they consider the area where they would be carrying your belongings? If you frame a doorway yourself, do they measure it against the size of your furniture? The best movers take measures in protecting your things like providing films or wraps that shield your chairs, tables, and other furniture from getting scratched or damaged.
Awards and Reputation
If they have received awards in the past, then that's something to note for in a moving company. This means that they've been recognized for their excellent service by certain organisations.
Positive Reviews
When it comes to choosing a moving company, positive reviews often catch the attention of potential customers. The problem is that a lot of people have been scammed by fake or bogus moving companies online that boast about their positive reviews on their own site. Instead of just looking at their site, explore other sites like Yelp for reviews about a moving company and the quality of their service to ensure that they're dependable.
Reasonable Rates with Breakdowns
Never deal with moving companies that give you the estimated cost of their services. This will entail a lot of hidden fees that rack up from hundreds up to thousands of pounds. A good mover gives you reasonable rates for their services along with a specific breakdown on what services they offer. For example, they give you the option of hiring more men during a move if you're in a rush or you have a lot of heavy furniture to carry.
Active and Prolific
Being active in the business means they have a lot of customers. This alone lets you know that the moving company is reputable enough to be chosen by other people. Typically, the best movers are booked by several people and it's important to consider the ones recommended by friends, colleagues, and family. Word of mouth is a good way to get information after all.
Dependable and Flexible
Different homes warrant different needs from movers. The best moving companies hire people who can handle carrying things along various types of stairs or floors. Some even make use of great tools such as corded drills and harnesses to make moving a lot easier. This level of flexibility and dependability is crucial for excellent movers.
Signing Contracts
If you're looking to seal the deal with a moving company, never sign a blank contract. It's a common tactic that illegitimate mover companies do to swindle money from their customers. The most reputable movers always offer transparency by providing clear terms in the contract which includes pricing, insurance claims, and services included in the moving package.
The first-hand experience of buying a new house can be both exciting and scary. You're also going to need help in moving your things, so it's important to choose the best moving company that you find. With these tips, be sure that you get high quality movers to help you move to your new home free from hassle.
Author Bio
Emma Clark is an interior designer with one true passion: home improvement. This article and the associated images were provided by Emma Clark.