How Preloved Furniture Can Work In New Build Homes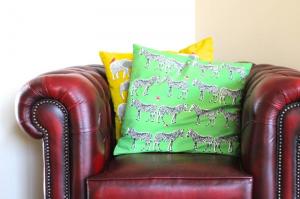 How Preloved Furniture Can Work In New Build Homes
My husband absolutely loves finding a bargain. He enjoys searching online, through shops or at car boots sales for items that are on sale or preloved. He has picked up some fantastic pieces for our previous homes in the past at such inexpensive prices.
One piece that he found in a second hand shop was something that we didn't ever expect to find... A dark red Chesterfield chair and matching footstool. He was browsing their website and saw it for sale! It was in amazing condition and a total bargain at just £50. He picked it up the next day and we have had it in our little family ever since.
I don't think that it's an original Chesterfield – but who knows?! What I do know however is that it is beautiful and whoever owned it before has taken very good care of it. It has a shine and soft feeling to the leather and it's comfortable yet practical. It looks like it has been made with superior quality and it feels rather sturdy and solid.
It now sits proudly in our new hallway; for taking off shoes, for waiting for everyone to get ready, or just simply for a little chilling and relaxing. It greets you when you open the door of our new family home.
I would never have thought that such an antique style piece would go well within a new build home, but somehow it does work. I like how it clashes with our very modern and contemporary interior and home décor, and how it stands out as a unique piece on its own. It's actually quite trendy to have older style furniture within such a sleek and minimalist space.
The children love it too and like playing on it and sitting on it together. I am sure that it will follow us a family if we do ever happen to move house again.
TIP!
Second hand items can be hit and miss, but if you do your research you can find a bargain and some fantastic preloved pieces. If you are buying online make sure you can see photographs of it, and if you are unsure then do ask the seller a question.
Article provided by Jessica Soothill.