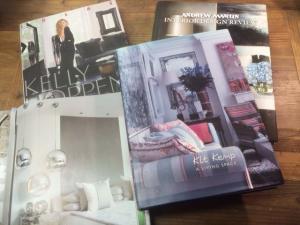 Show Home Style Secrets: How To Find My Look
When buying a new home many people see the prospect of furnishing it as a somewhat daunting task. You may be bringing some furniture and accessories from your previous home that don't quite work or fit into the new rooms. And it may be that you have moved from an older property and now your belongings don't quite suit a new build.
Whatever the case, you need to reflect upon what you want to keep, while identifying what you could add to make your new home complete. You also need to establish what your 'look' is – what do you really love, what colours, prints, styles of furniture really make you feel at home?
There are many ways to find inspiration: collect images from magazines, create boards on Pinterest, take photos of things you like, and seek direction from well known Interior Designers. At Interhouse Design, we use all of these methods when designing our show homes. Can you identify any recurring themes? Hopefully the 'looks' you like will become apparent.
At Interhouse Design, one look we have enthused about of late, is the Scandinavian look. Pared back in its purest form, it's minimal and monochrome, perhaps warmed with the addition of cream against the white backdrop. We particularly like the addition of cool calm tones of greens, greys and pinks with warm oak highlights in the flooring, furniture and picture frames. Iconic Scandinavian furniture features smooth, sleek, clean lines and has an organic feel. Botanical, earthy green prints add warmth and colour.
Image courtesy of Pinterest, decouririendroitdudecor.blogspot.com and Pinterest, domain.com.au
Image courtesy of Pinterest
Whatever look you are drawn to, be it monochrome Scandinavian or pretty French Country, when considering whether or not to keep something, always remember to ask – do I love this? Is this something I can't live without? If it meets these requirements, it deserves a place in your new home!
Article provided by Interhouse Design Ltd, a Yorkshire based business offering a personalised interior design service to the property industry. For more information, please visit interhousedesign.co.uk