The New Buying Rules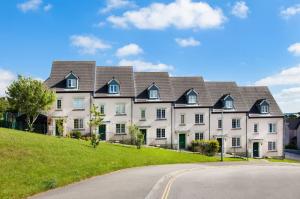 The New Buying Rules
A property market with low stock is challenging for buyers and it's a situation that now applies to most of Britain. The latest Land Registry data figures available are from April this year and show that the number of completed house sales in England fell by 19.3 per cent to 50,308 compared with 62,318 in April 2017.
While there may be a temporary boost in early autumn, stock levels will almost certainly decline by the end of the year, and that is scarily close. It means that buyers have to box clever to get what they want as choice is limited and competition is high.
The key to success lies partly in the preparation. As Benjamin Franklin said and "The Office" manager David Brent almost certainly reiterated: "By failing to prepare, you are preparing to fail."
It also lies in the negotiation. So here are some tips on how to give yourself the best chance of securing a home.
Be Mortgage Ready
You can apply for a mortgage "Agreement in Principle", which means filling in forms about your finances, assessment of your outgoings and a credit check but this is not a cast iron guarantee of a mortgage.
It is, however, worth doing before you start home hunting as it satisfies sellers that you are mortgage worthy. An application for a mortgage on a specific property can take between 18 and 40 days to process. To help speed the process up, make sure you have bank statements, wage slips, details of outgoings, proof of address and the details of the solicitor who is doing your conveyancing. Independent mortgage advisers charge a fee but can be very helpful in advising you on how to be mortgage ready and in getting you the best deal quickly.
First-Time Lucky
Buy-to-let isn't as lucrative as it once was thanks to tax disincentives. However, first-time buyers in some areas still face stiff competition from investors. Make it known to sellers that you are a first-time buyer and that you have fallen in love with their home. Many owners would rather sell to a first-time buyer than to a landlord.
Don't Haggle Too Hard
For most properties, it is a sellers' market, so negotiating the price down may be difficult. As ever, if you go too low, you risk insulting and upsetting the owners, particularly if you go in with a long list of complaints and things you'd want to change. Concentrate on highlighting what you like about a property and on evidence-backed issues that will appear on a survey, such as the need for a damp-proof course, updated electrics/plumbing, roof repairs etc. The decoration is usually a matter of taste.
Think About Renting
It means that you'll be a chain-free buyer and that's what every seller dreams of. If you're also a cash buyer, you'll be in a good position to buy at auction.
Buying New
This offers certainty and some incentives. New homes are often more expensive than second-hand ones when you look at price per square foot, but they are also maintenance free, at least for the first five to ten years. Many also come with incentives. For those who have a home to sell, there are part-exchange schemes and for other buyers there is the Help to Buy Equity Loan scheme. The Government lends you up to 20 per cent of the cost of your newly-built home, so you'll only need a five per cent cash deposit and a 75 per cent mortgage to make up the rest. You won't be charged loan fees on the 20 per cent of the loan for the first five years of owning it. Equity loans are available to first-time buyers as well as homeowners looking to move. You won't be able to sublet the property or enter a part-exchange deal on your old home.
Be Realistic
An estate agent who has been in the business for over 40 years gave me this excellent advice: "If you see a house and think it's a 7/10, then buy it. The perfect house doesn't exist. There will always be compromises."