Top Tips For Saving A Deposit Whilst Renting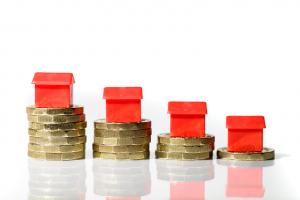 Top Tips For Saving A Deposit Whilst Renting
Saving for a deposit is a key step in becoming a first-time homeowner. If you're currently renting a property however, it may feel like you don't have enough spare funds every month to build the savings you need to buy a place of your own.
According to Home.co.uk Market Rent Summary, renters in Wakefield are paying an average of £572 per calendar month for their properties – that's £6,864 per year. That doesn't include the additional household running costs either. With the current average UK salary coming in at £27,200, you can see why tenants in rental properties may be struggling to put money aside for a deposit.
So if you're currently renting and want to get on the property ladder, here are Strata's top tips for saving for your deposit.
Get a Help to Buy ISA
The Help to Buy ISA is a savings account specifically designed for first-time buyers, and could help you to top up your deposit by an extra 25% with funding from the government.
The ISA is available at all major banks and building societies and is only available to first-time buyers. You can deposit £1200 in your first month and a maximum of £200 per month after that. When you're ready to purchase your new home, the government will pay 25% of the savings you have in the Help to Buy ISA. The cap for the 25% bonus payment is £3,000, which means if you save more than £12,000 you will still only receive £3,000.
One of the main benefits of the ISA is that each first-time buyer can open their own account. This means if you are buying with a partner who is also a first-time buyer, you can each save £200 per month and receive up to £6,000 in government funding to top up your deposit.
Set a Budget and Stick To It
Budgeting is a good way to make sure you're setting money aside every month as well as keeping track of what you're spending. Calculate the amount you spend on essentials each month, including rent, bills and food shopping. Then consider a reasonable amount to set aside for leisure spend every month. Then you should have an idea of what you can realistically save on a monthly basis.
Create Good Savings Habits
Set up a direct debit that comes out of your current account and goes into your savings account every month on or around your pay day. This helps to avoid the temptation of spending your money before you have the chance to save.
Move To a More Affordable Property
If you're paying out a substantial chunk of your monthly earnings in rent, it could be beneficial to cut the cost by moving to a more affordable property, allowing you to put more money aside each month for your deposit and therefore buy a home of your own much sooner.
You might want to consider downsizing to a smaller rental property, moving to a cheaper location or finding a lodger who could share the rent and running costs of your current property.
Apply For a Help to Buy Equity Loan
The Help to Buy equity loan is another government funded scheme to help buyers move onto and up the property ladder faster. With the help of this equity loan, which allows you to borrow up to 20% of the value of the property you want to purchase, you only need a 5% deposit to buy your new home.
The Help to Buy Equity Loan is interest free for the first five years of the loan period, which gives you the breathing room to get set up in your new home and save even more.
This article was kindly provided by Strata. Take a look at their latest developments here.