Affordable housing schemes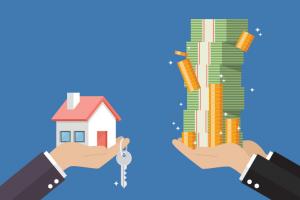 Affordable housing schemes
We take a look at the various home ownership schemes on offer to help you purchase an affordable home including Shared Ownership, Help to Buy and Right to Buy incentives.
1. Shared Ownership
Homes are available through shared ownership from housing associations. It works by allowing you to buy a share of your home between 25% and 75% of the total, and then pay rent on the rest. Shared ownership homes are always sold on a leasehold basis.
However, not everyone is eligible for the shared ownership scheme. To qualify your household's combined income must be less than £80,000 per year or £90,000 if you're in London and you must also either be:
A first time buyer
Already a shared owner
Unable to buy a home now but have previously owned one
If you're aged over 55, you are eligible for the Older People's Shared Ownership (OSPO) scheme, which allows you to buy up to 75% and then once you own 75%, it exempts you from paying rent on the remaining 25% you don't own.
People with long term disabilities can apply for the Home Ownership for People with Long Term Disabilities (HOLD) scheme if other Help-to-Buy scheme properties don't meet your needs. HOLD allows you to buy up to 25% of your home, if you wish to buy more you can apply for the general home ownership scheme and own up to 75%.  
Finally, once you become a shared owner, you can buy more shares of your home through a process known as "stair-casing". The cost of the new share will depend on how much your home is worth at the time.
Therefore if your home has increased in value you will pay more than your initial share and if it has decreased you will pay less. The housing association will value the home to determine this though you will be expected to pay the valuation fees.  
2. Help-to-Buy Equity Loan
To be eligible for the Help-to-Buy Equity Loan, the home you are buying must be a new build home and the purchase price must not exceed £600,000 in England (or £300,000 in Wales). It must also be the only home you own and it cannot be sub-let or rented out after you buy it. You must also buy your home from a registered Help to Buy builder.
With an equity loan you need a 5% deposit, the government will lend you up to 20% of the value of the home (or up to 40% in London) and you'll need a mortgage of up to 75% for the rest (or up to 55% in London). There are different rules for equity loans in Wales.
Once you have bought your home using the Help-to-Buy Equity Loan you'll have 5 years before you'll have to pay equity loan fees on the 20% the government lent you. In the sixth year, you'll be charged a fee of 1.75% of the loan's value. The fee then increases every year, according to the Retail Prices Index plus 1%.
Your Help to Buy agent will contact you to set up these monthly fee payments in the sixth year and you will also get a statement about your loan each year. These fees don't count towards paying back the loan, which must be paid back the loan after 25 years or when you sell your home (whichever comes first). The amount you pay back depends on how much your home is worth at the time.
You can pay back part or all of your loan at any time. The smallest repayment you can make is 10% of the market value of your home.
3. Help-to-Buy ISA
If you're saving to buy your first home, then the government will top up your savings by 25% (up to £3,000) and better still if you're buying with someone else, then they can also get a Help to Buy ISA. And even better still, you don't have to pay it back.
Once again though there are eligibility requirements. The home you buy must have a purchase price of up to £250,000 (or up to £450,000 if you are in London), it must also be the only home you own and be where you intend to live.
You can use the Help-to-Buy ISA scheme in combination with a Help-to-Buy mortgage guarantee and an equity loan.
It works as follows: your first payment into your ISA can be up to £1,200 and then afterward, you can pay up to £200 in each month. When you buy your property, your solicitor or conveyancer will apply for the extra 25%. The minimum you can contribute to the ISA is £1,600 and the maximum is £12,000.
You can apply for a Help-to-Buy ISA from most high street banks and building societies and you can find a full list of all those participating here.
4. Right To Buy For Council Tenants
Right to Buy allows most council tenants to buy their council home at a discount. You can use the eligibility checker on the Right to Buy website to find out if you can apply.
Once again there are eligibility restrictions, so here goes. You can apply to buy your council home if: it's your only or main home, it's self-contained, you're a secure tenant or you've had a public sector landlord (eg a council, housing association or NHS trust) for 3 years either in a row or otherwise.
You can make a joint application either with someone who shares your tenancy, or with up to 3 family members who've lived with you for the past 12 months.
If your home used to be owned by the council, but they sold it to another landlord while you were living in it, you may have the Preserved Right to Buy and you should ask your landlord if this applies to you.
If you weren't living in your home when it was sold by the council you may still be able to buy it through the Voluntary Right to Buy pilot if you live in a housing association property in one of the scheme's local authority areas and you've been a public sector tenant for a total of at least 10 years.
5. Right To Acquire For Housing Association Tenants
Right to Acquire allows most housing association tenants to buy their home at a discount. You apply using the Right to Acquire application form. Right to Acquire is different to Right to Buy.
You can apply for the Right to Acquire if you've had a public sector landlord for 3 years. This will either be a housing association, council, one of the armed services or an NHS trust or foundation trust.
However, not all homes are eligible, to qualify your property must either have been built or bought by a housing association after 31 March 1997 or transferred from a local council to a housing association after 31 March 1997.
Your landlord must also be registered with the Homes and Communities Agency and the home you want to buy must also be a self-contained property and your only or main home. As with council tenants you can make the same type of joint applications outlined above.
You can't use Right to Acquire if you're being made bankrupt, a court has ordered you to leave your home, you're a council tenant (because you have the Right to Buy instead) or if you have 'Preserved Right to Buy'.
How to Apply For Affordable Housing
You can apply for affordable housing either directly to a housing association or through your local council and you can apply to more than one housing association at a time.