Buying a New Home for Your Kids at Uni – So You Can Let It Out Afterwards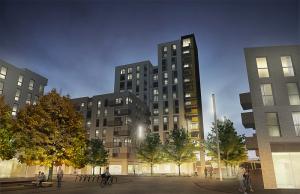 Buying a New Home for Your Kids at Uni – So You Can Let It Out Afterwards
Buying a home for your children is not the only option you have available, of course. The other options to prevent them from having to pay rent include giving them the money to buy a new home or acting as a guarantor on a mortgage they take out.

The option of buying yourself, however, is suitable if the following applies:

• You want to invest in the long term
• You are already, or would like to become, a landlord to generate rental income

The Benefits of Buying for Your Children at University

The initial benefit, of course, is that your children will not need to rent somewhere to stay. Additionally, depending on the property you purchase and where your children go to university, more than one of your children could live in the property. The more of your children who use the home, the more financially beneficial it is overall.

There are other benefits, however. This includes:

• The house is likely to increase in value because of its proximity to the university
• You can let out rooms to other students while your children live there to generate rental income from day one
• You can then become a full-blown landlord, generating even more income once your children finish with university and move out to start a career

Why a New Home?

There is an appeal factor with a new build. Things like modern fittings, good Wi-Fi, and en-suite bathrooms are all important to students. Plus it means that you will have practically nothing to do to a new build home once you purchase it, whereas with an existing property, you will need to decorate, repair, and possibly renovate.

New builds are quicker to buy as there is no chain of people involved in the purchase. Both these factors mean there is no delay to your children moving into the property, plus there is less stress for you. New builds are also more energy efficient so are less expensive to heat, plus they require less maintenance than an older property.

What About the Downsides?

No investment is perfect, including one that benefits your children. Most of the downsides are financial:

Stamp duty

You will probably have to pay three percent on top of the standard stamp duty rates.

Income tax

Once you start collecting rent you will need to complete a tax return (if you don't already) and you will have to pay tax on the rental income you receive

Capital Gains Tax

Principal Private Residence relief won't apply to this property so you will pay Capital Gains Tax when you sell it

Rent a Room Scheme

You won't be able to take advantage of this scheme as you don't live in the property

You will note that none of the above points are specific to you buying a property for your children to use at university. Instead, they apply to all buy-to-let landlords which is, in effect, what you will become. If you are happy with this and the sums add up, it could be an option for you.