Choosing A Location For Your New Home - The Ultimate Guide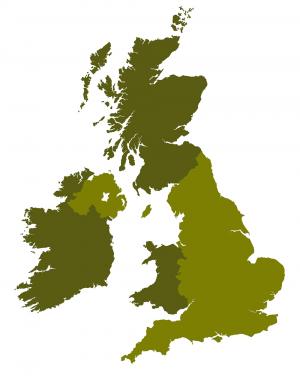 Choosing A Location For Your New Home - The Ultimate Guide
If you don't have a specific location in mind, however, you may be having a harder time deciding. Where are the best places to buy a new build? What areas experience the highest annual house price growth, and which areas rank highly on all the 'best places to live' lists? If you're researching locations for an upcoming home purchase, we've put together a complete guide to help you.

The most popular places

We'll start with the areas where the most people are buying new build homes. Figures from July 2017 show that Milton Keynes had the highest percentage of sales of new build homes – they accounted for a walloping one-third of total property sales in that area. Only a very close second place was Crewe, where 30% of property sales were new builds.

The full top 10 list looks like this:

1. Milton Keynes
2. Crew
3. Ilford
4. Salisbury
5. Gravesend
6. Telford
7. Oxford
8. Middlesborough
9. Shrewsbury
10. Northampton

In some areas where new builds made up a significant proportion of overall property sales, house prices increased at a higher rate than rest of the UK. In Milton Keynes, for example, property prices have risen by 30.9% since 2012. In Ilford, prices increased by 42.2%, and in Gravesend, they went up by 42.5%. Compare this to the national average, which was 23%.

On the other hand, Middlesbrough, Telford, Salisbury, and Shrewsbury saw house prices increase at a lower rate than the national average over the same period.

The best locations for investment

Some people feel it's important to consider the investment side of things when choosing a location for your new home. Overall, new homes increase in price at a faster rate than existing homes. If you buy in a location where house prices look set to grow over time, you'll stand a good chance of selling the house for a profit down the line.

Let's look at the areas with the biggest increases in house prices for new builds. These regions experienced the highest annual percentage increase in value for the 12-month period to the end of May 2017:

• East Midlands – 11.3%
• East of England – 11%
• South West – 10.7%

The top regions where new build house prices grew faster than existing homes include:

• South West – 5.5%
• West Midlands –5.5%
• North West –5.1%

Looking at house prices overall, the UK local authority areas that experienced the biggest annual growth in the year to March 2017 include:

• Orkney Islands – 15.3%
• Knowsley – 14.9%
• South Bucks – 14.7%
• Hinckley and Bosworth – 13.6%
• Salford – 13.4%

Figures are also available for 2016 which show the UK towns that had the highest annual growth in house prices:

• Luton – 19.4%
• Barking and Dagenham – 18.6%
• Dunstable – 17.9%
• Basildon – 17.2%
• Chatham – 17.1%
• Tower Hamlets – 15.8%
• Watford – 15.3%
• Basingstoke – 15.1%
• Slough – 14.7%
• Redbridge – 14.4%

'Best places to live' guides

If you've done even a light amount of research into locations, you've probably come across guides like the Best Places to Live Guide in the Sunday Times. There are literally thousands of them. Of course, 'desirability' in a place to live is entirely subjective, but many people like to use these guides to help them pick a nice place to live. So, which should you read and which aren't worth bothering with?

The best thing to do is try to stick to guides that use a range of genuine data, such as house prices, crime rates, and school performance, to rank locations across the UK. After all, house prices and transport links aren't the only consideration you would have when buying a new home – don't bother with a guide that doesn't mention anything else.

The Sunday Times is a decent guide. According to them, Bristol comes out on top as the most desirable location in the UK. They also publish regional winners (from March 2017):

England:

• London – Peckham
• East – Woodbridge in Suffolk
• Midlands – Shipston-on-Stour in Warwickshire
• North and North East – Newcastle Quayside in Tyne and Wear
• North West – Knutsford in Cheshire
• South East – Wadhurst in East Sussex
• South West – Frome in Somerset

Rest of the UK:

• Scotland – North Berwick
• Wales – Cowbridge
• Northern Ireland – Ballycastle in County Antrim

The Halifax publishes its own list of the best places to live in the UK. It looks at earnings, employment rate, life expectancy, crime rates, access to places to socialise, and more. The top 10 (this is an unordered list) are:

• Winchester
• Orkney Islands
• Wychavon
• Derbyshire Dales
• Hambleton
• South Cambridgeshire
• Purbeck
• St Albans
• Wokingham
• Chiltern

The Royal Mail and the Centre for Economic and Business Research did similar research. They analysed the UK by postcode, taking into account things like the quality of schools, access to parks and green spaces, and work-life balance. In February 2017, it published its best places to live in the UK.

England:

• CH63 covering Bebington, Wirral
• NR6 covering North and north west Norwich
• BN18 covering Broadstone, Poole, Dorset
• M33 covering Sale, Greater Manchester
• PO32 covering East Cowes, Isle of Wight
• SO53 covering Eastleigh, Hampshire
• IP5 covering Ipswich, Suffolk
• LS18 covering Horsforth, Leeds
• S18 covering Dronfield, North East Derbyshire
• RG6 covering Earley, Reading

Scotland:

• G78 covering Neilson, East Renfrewshire
• G64 covering Bishopbriggs
• G66 covering Lenzie/Kirkintilloch, East Dunbartonshire
• G76 covering Eaglesham, East Renfrewshire
• G62 covering Milngavie, East Dunbartonshire

Wales:

• CF63 covering Barry, Vale of Glamorgan
• CF24 covering Cardiff Central
• SA1 covering Swansea
• SA5 covering Swansea
• SA72 covering Pembroke Dock

Northern Ireland:

• BT65 covering Craigavon, County Armagh
• BT16 covering Dundonald, Belfast
• BT64 covering Craigavon-Lurgan
• BT66 covering Lurgan, County Armagh
• BT10 covering Finaghy, Belfast

TotallyMoney's guide looked at the best 'commuter towns' – locations suited to professionals that were outside London but within commuting distance. Factors they considered included house prices, quality of life, length of commute and cost of commute.

For them, Swanley in Kent was top: commuting to London will cost you £3,428 a year from this location and each journey will take about 29 minutes. The quality of life rating was the highest on the list at 8.15. Bushey in Hertfordshire took second place with an annual commute cost of £3,092, a commute time of 21 minutes, and a life satisfaction rating of 7.68.

The full top 10 looked like this:

1. Swanley
2. Bushey
3. Watford
4. Redhill
5. Ebbsfleet
6. Maidenhead
7. Sevenoaks
8. Horley
9. Slough
10. Waltham Cross

Specific locations

Even if you use a range of methods to choose a location – like we have above – certain locations come up multiple times. It's worth looking at these 'hotspots' in more detail.

Milton Keynes

The first on our list is Milton Keynes in Buckinghamshire in the South East of England. It is a relatively new city as it was built in the 1970s. This means you won't find many places of historical interest in Milton Keynes, but it is a city that was built for modern living. This makes it easy to get around. It is also close to London with a commute that takes about 35 minutes.

While the cost of living is higher in Milton Keynes than in some other parts of the country, employment levels and average income levels are above the UK average. There are also other attractions, such as the nice countryside around the city that lets you get away from the day-to-day routine.

Tendring

Tendring is one of the most popular places to move to in the UK. In fact, in the 10 years from 2005 to 2015, it had a bigger net inflow of people than anywhere else in the country. Whether it is for the house prices (which are lower than London), or the more relaxed way of life, Tendring is one of the UK's property hotspots.

It is also one of the top five local authority areas for annual house price growth and is in an accessible Essex location. Most of the main towns, including the largest, Clacton-on-Sea, are on the seaside which is also appealing.

Bristol

Next on the list of new home hotspots is Bristol, located in the South West of England and in one of the top three UK regions for annual house price growth. Even more importantly, Bristol is frequently chosen as one of the top spots in the UK by the 'best places to live' guides.

It beats off competition from other areas for a range of reasons. This includes the jobs market which is quite strong, particularly in the creative and technology industries. There is also a rich cultural history and cultural offering in the city making it feel bigger than it is. The schools are good too, with 19 out of 20 getting either a good or outstanding rating by Ofsted.

Swanley

The final UK hotspot on our list is Swanley. It is a London commuter town in Kent that is just within the M25. The average price for a new home in Swanley is higher than the UK average but is actually reasonable for a London commuter town. Getting into London every day for work costs less than £3.5k per year and the journey takes just 29 minutes.

In addition, rates of unemployment in Swanley are lower than the rest of the UK, people rate themselves as being healthy more than in other parts of the UK, and there are some fantastic green spaces to enjoy. The latter includes the 60+ acre Swanley Park.

The UK's New Home Hotspots

Where you buy a house will depend much more on your personal circumstances than on any guide, including our own. But very few people can start with a completely blank sheet when house hunting – now you're armed with some top research to start your search with.