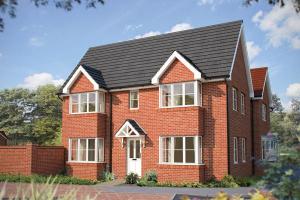 Five Reasons to Relocate to Bedford
If you're considering relocating to Bedford, here are five reasons to convince you.

Why Move to Bedford? Five Top Reasons

You'll get plenty for your money (and will make money in the long-term).

The average property in Bedford is considerably cheaper than London, and it's possible to get a one- or two-bedroomed flat at first-time buyer prices. Also, prices in the town have been increasing steadily, with the average house now more expensive than it was five years ago. If the trend continues, you'll enjoy fabulous profit from capital growth.

There's plenty of great attractions.

Whether you're a young professional moving to the area, or a family looking to establish roots, there's plenty in Bedford to keep you amused. The town is home to several museums and art galleries, a multi-screen cinema and library, swimming pools and sports centres, and there are five parklands in the area, which is great for nature lovers. The river is also the perfect place to enjoy a boat-trip or kayaking experience.

You're well connected.

Bedford is excellently connected by road, and is close to the A6, the A1 and the M1, connecting travellers to Doncaster, Stevenage, Welwyn Garden City, Northampton, Nottingham, London and many more places. It also has two railway stations, taking commuters to London St Pancras in just 38 minutes, and also to a variety of other major cities, including Sheffield, Leeds and Leicester.

There's an appealing range of properties on offer.

Bedford has a great array of diverse properties on the market, from period cottages to chic new build houses. The Victorian and Edwardian houses are particularly popular, and if this era suits your tastes, you should be able to find a property that suits your budget – Bedford has everything from spacious Victorian detached villas to cosy Edwardian terraced houses. Alternatively, there are several more modern properties available, including several 1950s and 1970s houses (which often come with generous dimensions and plenty of outdoor space), and some ultra-contemporary new build developments.

You can enjoy some great shopping.

Bedford's busy town centre is a haven for keen shoppers, with several popular high-street stores, and the Harpur Centre, which currently has two levels of shopping on offer (and is scheduled for further expansion in the near future). There are also several markets on during the month, including Bedford's Charter Market, which is held every Wednesday and Saturday, and the Gourmet Market, which is on every Thursday.

Buying Property in Bedford

If you're looking to buy a house in Bedford, now is a great time to buy. Although property prices have been rising steadily in recent years, they still remain surprisingly reasonable – and the buoyant market means there's plenty of houses and apartments to choose from.