Help to Buy Equity Loan - Step-By-Step Guide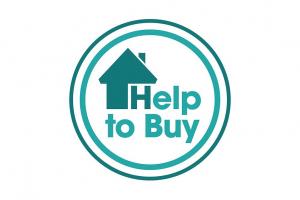 Help to Buy Equity Loan - Step-By-Step Guide
The main restriction on the scheme is that it only applies to new-build properties from approved developers.
How Help to Buy Equity Loans Work
Under the scheme, you can get a loan from the Government of up to 20% of the cost of a new home. In London, you can get a loan for up to 40% of the cost of the house. In addition, you only need a 5% deposit (based on the purchase price of the house).
The 5% deposit and 20% loan covers 25% of the cost of the house. This means you only need a mortgage of 75% of the total value of a new property. This lowers the monthly cost of the mortgage, plus it can give you access to better deals as there is a lower loan to value ratio. Better deals are often available because the risk to the mortgage provider is lower than it would be if, for example, they were giving you a mortgage worth 90% of the property's value.
Crucially, for the first five years of being a homeowner, you are not charged any interest on the Help to Buy equity loan. The only charge that applies is a £1 per month management fee. After this initial five-year period, the interest rate on the Help to Buy equity loan is 1.75%. This increases each year by inflation (using the Retail Price Index) plus 1%. Despite this, the interest charged on an equity loan is likely to be much lower than the interest charged on a mortgage.
What You Need to Know About Help to Buy Equity Loans
• Help to Buy equity loans are available on properties worth up to £600,000.
• The property must be a new build.
• There are no maximum income limits, so the scheme is available whatever salary you earn.
• The mortgage you get can't be more than 4.5 times your household income.
• You can't use a Help to Buy equity loan to purchase a second property. This includes a buy-to-let property.
• You can repay the Help to Buy equity loan at any time without any penalty. Each payment you make must be at least 10% of the market value of the property.
• If possible, you should repay it before you sell the property. This is because the Government takes back its 20% stake (or 40% if you live in London) at the current market value. For example, you could get a Help to Buy equity loan of £40,000 if you buy a house worth £200,000. If you subsequently sell the house for £250,000 while the equity loan is still outstanding, you must repay £50,000 – 20% of £250,000 – plus interest and other charges.
The above details only apply if you are in England. There are variations to the scheme if you live in Wales, Scotland, or Northern Ireland.
Step-by-Step Guide to Applying for a Help to Buy Equity Loan
Step 1
Work out your monthly budget to determine what you can afford. Also, ensure you have funds available to pay the deposit. You will also need funds to pay other fees that apply when buying a house including stamp duty, mortgage fees, and legal fees.
Step 2
Find a new home you want to buy from a developer participating in the Help to Buy scheme. You then must reserve the property with the developer – often there is a fee to do this.
Step 3
Apply to Help to Buy for an equity loan.
Step 4
Your application will be assessed to ensure you qualify and to check you can afford the equity loan. If your application is approved, you will receive an Authority to Proceed. This usually takes about four days.
Step 5
Your mortgage advisor should then make your mortgage application. You should not move to this step until you receive an Authority to Proceed.
Step 6
You should also now instruct your solicitor to handle all contractual issues as well as any necessary inspections and reports.
Step 7
Exchange contracts and set a completion date.
Step 8
Complete the purchase, get the keys, and move into your new home.
Providing you want to purchase a home that qualifies for the scheme, it makes sense to consider Help to Buy equity loans because of the money you will save.