Household bills you should budget for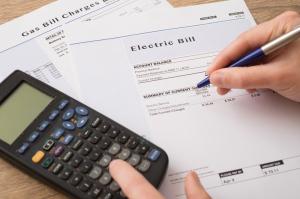 Household bills you should budget for
Not only is it important to figure out how much you can afford to borrow and pay back in mortgage monthly repayments – you will also need to work out other outgoings and bills which you will be expected to pay.
Council Tax
A mandatory sum payable by adults over the age of 18 who own or rent a property in the UK. The sum you pay will be based on a number of factors such as your property size, location, the amount of people living there and the value of the property. Costs are put into bands dependant on the above factors. To check which band your property is in and how much it will cost, visit gov.uk/council-tax-bands
Insurance
Contents Insurance: It is not compulsory to have content insurance but without it you are putting your home and its content at risk if they were stolen or damaged by fire or flood.
Life Insurance: Life insurance is needed to protect your family from financial strain in the event of death. It can be used to help cover the mortgage or bills. You can also add critical illness cover should one of you become ill and cannot work anymore.
Water
One of the cheaper bills, on average water bills are about £25-40 per month depending on how much water you use.
Gas and Electricity
If you were in a rented or owned home prior to moving, you will be able to transfer your supplier to your new property. Don't be afraid to shop around a bit first – rates could have changed and someone else could be cheaper. Make sure you take meter readings when you first move in so you know exactly what you have used and are not charged for previous owners use.
Phone/Internet
It isn't mandatory to have a phone line now – and to be honest most people just use their mobile phones for communication. Without a landline, monthly internet bills will come out between £7-15 per month depending on your provider. Landline rental costs come in around £16.99 per month.
TV Licence
If you own a TV anywhere in your house, you must by law, have a TV License. Application forms can be completed online and payments can be paid in one sum of £154.50, quarterly or monthly.
Direct Debits
Outside of your fixed monthly outgoings it is also worth bearing in mind monthly direct debits and other costs such as:
• Mobile phone bills • Car finance • Car insurance • Petrol/travel cost • Nursery/school costs • Lifestyle costs • Food bills