How to negotiate your household bills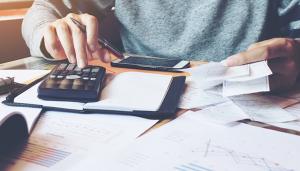 How to negotiate your household bills
According to official figures, UK families spend £528.90 a week. Yet, while none will quibble with paying for the fun things in life, a big chunk of that money goes on bills to keep food on the table, fuel in the tank and a roof over our heads.
Yet it's wrong to be fatalistic about your bills. Yes, they have to be paid but they don't have to be so high. Whether you're shelling out well over the average amount or you just want to free up more funds for the finer things in life, here are ten top tips to help you to cut your bills and boost your finances:
Do Your Research
Knowledge is power, as the saying goes, and in the quest for cheaper household bills you'll struggle if you don't arm yourself with the right knowledge. These days, it's easier than ever to know what the 'going rate' for your bills is. Use a free, independent price comparison site to search out the best deal on any financial product you need.
Conduct a Regular Review
Don't just use comparison sites when you first take out a product. It's well worth conducting a search on a regular basis – maybe every six or 12 months – to check that you're still getting a competitive price. By checking out what the opposition are offering, you can arm yourself with the information you need to get a good deal from your supplier. Keep an eye on offers for new customers too and don't be afraid to see if you can get the same deal.
Talk About Your Bills
Have you got a really good deal for your broadband? Found a fantastic offer for your mobile phone? Share it with your friends and family. Not only do some companies offer discount for recommendations, but you'll also benefit in the long-run if your friends and family are willing to share their top tips back. As with all comparison sites, this is all about building up your knowledge of what a good deal looks like and helping you to find one that suits your circumstances.
Switch to Direct Debit
How do you pay your bills? If you haven't already arranged to pay these with a monthly Direct Debit then doing so might well get you a small discount.
Offer To Go Paperless
Similarly, there might also be a small saving to be had from opting to receive your bills via email. Check you're not overpaying simply because you're sent paper bills that you might not need.
See If You Can Pay Upfront
You might well, out of habit, opt to pay your bills monthly. But don't rule out an upfront payment, particularly on things such as insurance premiums. You might well save a fair bit by paying one lump sum at the start of your policy.
Check Your Council Tax
Council Tax might not feel like a traditional bill, but it's still a household expenditure to consider. While many people pay this in ten payments across the year, it is possible to switch to 12 monthly payments if this would make it more manageable. It's also estimated that up to 400,000 homes in England and Scotland may have been assigned the wrong Council Tax band. If you feel this is the case for your property (if, for example, you're aware that you're in a higher band than many similarly-sized properties in and around your street) then you can challenge this and ask for a refund.
Call and Ask
If you don't ask, you don't get right? It might sound simple but there really is something to be said for simply ringing up a service provider, saying you're unhappy with your tariff and asking if there's a better deal. You don't need to be aggressive or make big threats, just calmly and coolly see what, if anything, you can get. BBC's Watchdog showed the virtues of this approach in an experiment. You don't have to wait for a renewal date or until money becomes an issue.
Take Your Time
Don't rush to accept an offer. Take time to weigh up the financial implications of a negotiation and be prepared to end a call and go back to a provider once you've had chance to be confident in your decision.
Have a Proper Budget Plan in Place
Finally, it's important to have a wider budget plan. Be clear about all of your regular incomings and outgoings. By having a clear idea of what's in your account and when, you'll know which bills are causing you the most difficulty and what the impact of a good deal will look like (there's no point getting carried away and upping your spending too much if you've only shaved £5 off your Sky bill for example). Set yourself goals and maybe even put a target on the amount you'd like to save from your bills. That way you can have a clear goal in mind as you negotiate – and a trigger point at which you need to start negotiating again.