The return of the 95% mortgage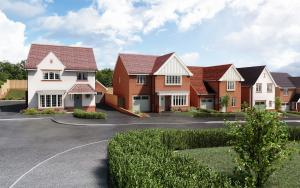 The return of the 95% mortgage
The brand new 95% mortgage scheme, announced in the Government's March budget, has launched this week.

High Street lenders are now starting to offer mortgages to borrowers offering a deposit of just 5%, with a 95% mortgage remaining. The new scheme will be available to anyone who buying a home costing up to £600,000, unless they are buy-to-let or second homes.

Lloyds, Santander, Barclays, HSBC and NatWest are starting to offer products this week, with other lenders to swiftly follow in the coming weeks. Cheaper deals are also available to those able to pay a 10% deposit. However some lenders have said that these products are not available on new build properties.

This is expected to help the Government's target to turn generation rent into generation buy, and get many more people onto the property ladder.

Find out how much you can afford here or start your search today.