Save up to £15,000 before the Stamp Duty Holiday ends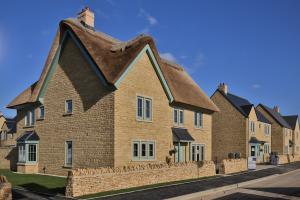 Save up to £15,000 before the Stamp Duty Holiday ends
Midway through the 2020 Coronavirus lockdown, Rishi Sunak announced a new Stamp Duty holiday.

This is still benefitting homebuyers greatly, as those wishing to purchase a property up to the value of £500,000 do not have to pay the Stamp Duty tax, which is usually 2-12% of the value of the property. It would also mean that buyers who purchase a property over £500,000 only pay Stamp Duty of the amount over this value. This helped save buyers thousands, as well as giving a well needed boost to the property market and economy.

This tax holiday is coming to an end at the end of March 2021, so to take advantage of the potential £15,000 savings, now is the time to start looking to buy your next home!

As for now, the Stamp Duty holiday is not due to be extended, still on track to end on the 31st March 2021. To take advantage of these savings, you will have to complete your house purchase by this date.

Use our handy Stamp Duty Calculator to find out how much you could save.