Stamp duty holiday extended to 30th June 2021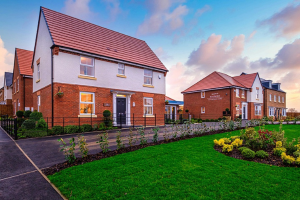 Stamp duty holiday extended to 30th June 2021
In its latest budget, the Government has announced another extension to the Stamp Duty holiday, running until 30th June 2021.
Buyers who purchase a home up to the value of £500,000 in England and Northern Ireland will not have to pay Stamp Duty if the purchase reaches completion by 30th June 2021.
Additional aid has been put in place up to the end of September 2021 - Stamp Duty will be cut for second time buyers on homes up to the value of £250,000 if completion is reached by 30th September.
The standard Stamp Duty tax rate will return to the normal rate on the 1st October 2021.
The new extension could see second time buyers, and those who would usually have to pay Stamp Duty, save up to £15,000 upon buying a new home. Continuing the tax relief of 2017, First Time Buyers are still exempt from paying Stamp Duty*.
Having previously been extended until the 31st March 2021 in efforts to boost the economy and keep the housing market open, it proved effective, with property sales rising by 15.6% following the extension. It also helped protect nearly one-million jobs in the housing sector, and helped the construction sector boost output by 30%.
The Stamp Duty holiday has and will be a huge benefit to home-buyers in the short and long-term, saving money that can be used for other house-buying fees, or freeing up funds to "do up" or extend the property. It will also further protect the housing industry, and be another boost to the economy.
Find out how much you could save here.
*for properties up to the value of £300,000.