What does the new Stamp Duty Holiday mean?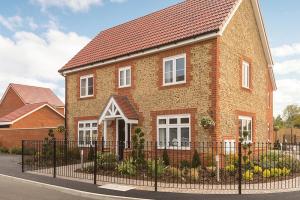 What does the new Stamp Duty Holiday mean?
The stamp duty threshold is now £500,000. This means you will not pay any stamp duty on a home worth up to half a million pounds. Any home over that amount will be subject to stamp duty on the additional sum. Use our Stamp duty calculator to calculate out how much you will save if you complete on a home before the 31 March 2021.

Before now, any home over the value of £125,000 (or £300,000 if you are a first time buyer) was subject to a stamp duty charge. The rate you paid in terms of a percentage, increased with the value of the property.

These changes only apply in England Northern Ireland. Different rules apply to Scotland and Wales. The changes could mean that you save as much as £15,000 on a property worth more than £500,000 which can help with other moving fees or furniture and could mean you could afford a slightly more expensive property.

The average stamp duty bill is around £4,500 and it is predicted around 90% of people will not have to pay any stamp duty on a home purchase in 2020.

These changes are intended to help boost the housing market and the economy following the financial devastation left by the Coronavirus. The measures are set to cost the government more than £3billion.