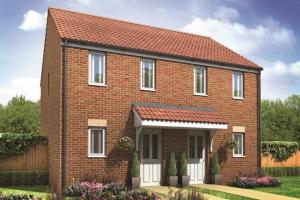 Top 10 Facts You Need to Know About Living in Telford
If you're considering moving to Telford, here's a few things you need to know first.

10 Facts About Living in Telford

It's got a booming economy.

Business is good in Telford, with the town ranking in the top 30% for places to do business. Whether you're looking for employment or keen to start up your own company, this town is a good place to kickstart your career.

There are some great schools.

There are plenty of high performing schools in the area, which is welcome news for families with children. Thomas Telford School is particularly worthy of mentioning, as it's regarded as one of the best performing state secondary schools in England.

It's got excellent transport links.

With a station in Telford town centre, plus smaller stations at Wellington and Oakengates, it's easy to get around. Journeys to Birmingham take just over half an hour, and the M54 (which provides access to Wales) is close by.

It's great for Birmingham commuters.

Telford is perfectly positioned for people working in Birmingham, who want to live somewhere a little quieter. Commuting times are refreshingly short.

Plenty of new build houses to choose from.

If you're keen to move to Telford, there's a wide variety of choice on the property market. Many of the new developments in the area have been constructed by leading developers, such as Charles Church, Persimmon and Lovell Homes – which guarantees quality.

Ironbridge is close by.

Ironbridge is a UNESCO World Heritage Site, and one of the best days out in the area. Blists Hill Museum (which is right beside it) lets visitors step back in time to the Industrial Revolution, to get a taste of what life was like back then. Its scenic location in the heart of the Shropshire countryside makes it a great place to go for a stroll too.

There's green space to enjoy.

Telford Green Park has 450 acres of natural space for residents to relax in, with children's play areas, nature trails, a lakeside amphitheatre and a café. It's also only a short drive into the countryside, which is ideal for a rural day out.

It's got an ice-rink.

Children are always particularly pleased to discover that Telford has its own ice rink, which is located in the Southwater complex. There's also a soft-play area here; a fact that's always appreciated by families with young children.

Great events venue.

The Telford International Centre is one of the largest exhibition spaces in the UK, which makes it ideal for performances and events. The town often attracts big names, so it's worth keeping an eye on who's performing.

It's growing fast.

Telford is certainly a town on the rise. It's one of the UK's fastest growing locations, but the good news is that property is still affordable, and you'll get plenty of space for your money.