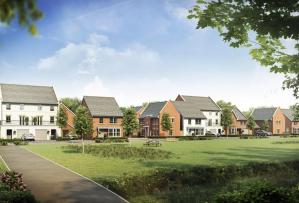 Why Living in Bristol Offers Great Value for Money
There are also plenty of new build developments in and around the city, offering spacious accommodation for a great price. Many of the new build properties are situated in areas with great amenities and transport links, and are well worth viewing.

If you're thinking of moving to the South-west's most vibrant city, here's more information.

Bristol – The Financially Savvy Choice

Bristol has long been identified as a city on the rise. Its urban, edgy vibe, reinforced by the vibrant professional graffiti that adorns many of the buildings, attracts young professionals in their droves; yet it also remains popular with families and older residents.
With a wealth of attractions on your doorstep (many of them free to enter), it's a great option for homebuyers looking for a fun yet frugal place to live.

Why Move to Bristol?

House prices are far more reasonable.

Currently, an average London property will set you back by just under £500,000; making it the priciest city in the country to buy a house. Bristol's average house price, by contrast, comes in at just over half of this at £270,900, which means you could essentially get a home that's double the size if you head there instead.

Its experiencing great growth.

Bristol's house market is booming at present, with property prices on the rise. Currently, it's enjoying the fifth fastest rate of growth in the country, and is performing considerably better than other cities like Oxford, Cambridge, Newcastle, Liverpool and London. Quite simply, if you purchase quickly, you're likely to sell your house for considerably more than you bought it for.
It's being regenerated.
Bristol is firmly focused on the future. Already, considerable regeneration has been carried out throughout the city, and there are further plans to improve Gainsborough Square, Knowle West and the brownfield area in South Bristol, which will be converted into new build housing. This is likely to push prices up further.

It's got the social scene (without the price tag).

Many locals claim that Bristol has everything that London has to offer; great music venues, bars, theatres, cinemas and major attractions, without the associated living costs. It's thus cheaper to enjoy a really active social life, which is welcome news if you're a student or young professional – and salaries are usually comparable with the capital.

There's potential to let out.

The buy-to-let market in Bristol is thriving, with recent reports suggesting that it's got the highest rental yields in the South-West. This is excellent news for property investors looking for a solid monthly income; and useful for homebuyers too – as circumstances may change in the future, and you may want to rent your property out to generate some extra cash.