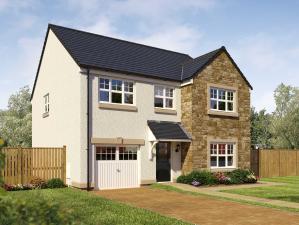 Executive style coming soon to Haddington
by Bethany Morgan
June 29th, 2016
Moncrieff Meadows is ideal for new buyers looking for traditional, spacious homes with a quality finish. These new properties have been designed with the attention to detail.

New home buyers will welcome the opportunity to move to Moncrieff Meadows, with the welcoming opportunities of schools and lifestyle which helps with the reasons people move.

the new homes all have high ceilings, kitchens diner with good quality appliances in different styles and designs also the house is flooded with a selection of lights.

Charles Church are expecting high levels of interesting following their attention to detail at each level on construction to make sure it is 100% perfect.

Property prices at Moncrieff Meadows start at £305,000 and Charles Church is also offering a contribution of £5,000 towards LBTT. For more information,click here.