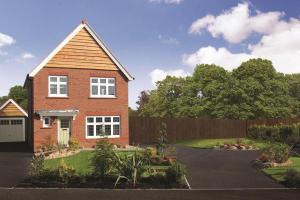 Homes to keep the heart in rural communities
by Bethany Morgan
June 20th, 2016
Last year articles were released saying how living in the countryside has become extremely high priced for people and is a huge issue facing the rural communities. Affordable houses are crucial to the countryside and it is a considerable need for this location.

Redrow are looking to invest in and improve life for all people in the area which will help improve the location. For the 11 two bedroom Tavy style homes as well as three and four-bedroom heritage collections family homes they all get the 20% discount. The prices range around £135, 995 & £144, 995 for a mid-terrace and end-terrace houses.

These houses can only be purchased by first-time buyers either families or individuals who have lived within the area near the new builds for 6 of last 12 months or 3 of the last 5 years.

For more information, visit the development which is open daily between 10am-5.30pm. Alternatively click here.