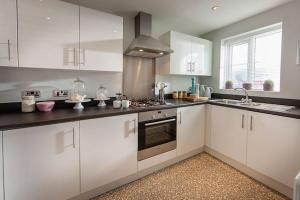 Lovell Homes appoints new field sales manager as homes business targets continued growth across Midlands
by Bethany Morgan
June 30th, 2016
King was promoted from her role with the company as the sales executive, and has now joined the management to help boost sales across the region. After joining Lovell, a year ago, she has contributed to the success of the companies fast selling properties.

The homes offer exceptional quality and value, and the workers hope to help people to fine homes at the attractive new developments located across the region.

The new homes are to be launched this summer with an outstanding collection of two-four bedroom houses in Werrington, Staffordshire.

Lovell homes offer experienced employees to give the best customer service with an impressive track record with ensuring home buyers have a smooth running process.


To find out more information, click here.