10 tips for buying a new build home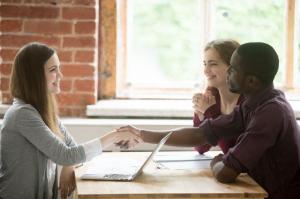 10 tips for buying a new build home
Even though there are many advantages to buying a newly built home over an existing one, the process can still be fraught with risk. So we've put together our top 10 tips for making the process go as smoothly – and successfully – as possible.
Do your research
It's always worth finding out about your builder and any previous jobs they've worked on. It'll give you an idea of their quality standards and their way of working.
Check out the local area
Don't forget to research the local area outside of the development. What are the schools like? Are the transport links good? What is the local nightlife like?
Find out what you can change
Personalisation of your home is one of the main attractions to buying a new build. But you need to establish early just what it is that's available and what you can't change. You'll often be able to choose your kitchen and bathroom, and possibly things like sockets, switches and light fittings. Get in early enough and you may be able to make changes to the home's layout, too.
Read the small print
Buying a new build property is a two-way process – and you'll have to keep up your end of the bargain. Find out what you're required to do – if you have to sign any paperwork, pay any fees, and answer any questions within a required timescale. You also need to know what your builder is committed to – it can iron out disagreements further down the process.
Measure up
As your new build home takes shape, it will help your move in if you measure everything in advance. What looks like a vast space on a plan or in an artist's impression may be distressingly small in the finished build. Staircases and doorways may encroach in areas you were planning to use, for example.
Ask about warranties
If your builder is registered with the National House Building Council (NHBC), you'll have a warranty of up to 10 years on parts of your house – meaning peace of mind long after you move in. It's definitely something to enquire about.
Agree what happens afterwards
The process of 'snagging', or getting the builder to fix minor defects within the finished build is a generally accepted part of buying a new build property. But not everything will necessarily be included, so it's good to make sure that both you and your builder are clear about exactly what they'll come back to make good after you've moved in.
Get everything in writing
If your builder says they'll make changes to the plan of the home or offer anything above and beyond the original deal, it's worth getting the agreement in writing. Again, it can save time later on.
Allow for contingencies
Things don't always go to plan when moving home –  these are complex projects that can involve numerous different suppliers like civil contractors, utility providers, and telecoms and cable TV companies, to name but three. Make sure you've got somewhere to live in the event of any hold-ups.
Keep in touch
And finally, remember that the most successful new build purchases happen when developer and buyer talk to each other. Having good personal relations with your builder will help smooth out the process and keep you in the loop. Keep your lines of communication open.