What is Part Exchange?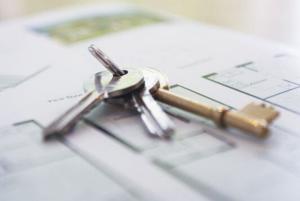 What is Part Exchange?
What is Part Exchange?
Part Exchange allows people to trade in their current home as part payment for a new home. Put simply, the developer building your new home becomes a cash buyer for your current property, meaning you are able to purchase one of their homes quicker and easier. The home builder will then sell your old property on your behalf.
Part Exchange is a great option for people wanting to move up the property ladder but who cannot sell their current property, or for those who simply don't have the time to sell their home on the open market.
What are the processes in a part exchange?
1. Qualification
Once you have found your new home you will need to book an appointment with the house developer to determine if your current property qualifies for their part exchange scheme.  You will need to provide an approximate value for the property and its location. Providing it qualifies, you will be able to reserve your home there and then.
2. Valuation
Your home developer will arrange and pay for a least two independent valuations of your current property to determine its selling price.
3. Reservation
Once your valuations have been done, your home builder will make you a verbal offer for your present home and later confirm this offer in writing. Once the offer is agreed your new home will be officially reserved.
4. Sale Process
As soon as the offer is accepted and your new home is reserved, both parties will instruct their solicitors and legal team to arrange a survey and complete all of the legal aspects of transferring ownerships of the two properties. Once contacts are exchanged you will be able to move into your new property.
What are the benefits?
No waiting for months while your house is on the market waiting for a buyer.
Offer price agreed upfront, and price given for your property will be based on the sale completing in 8-10 weeks.
Organise survey and completes much quicker than waiting for a house to sell on the market.
No estate agent fees to pay.
You have a guaranteed buyer for your property meaning you can move as soon as your new home is ready.
Always a right time to sell – there is no waiting for the market to pick up, the price to be right or chains.
Great way to expenditure a property that you are finding difficult to sell.
You don't need to worry about house buying chains, delays and people pulling out of a purchase.
You can stay in your old home until your new house is built and ready for you to move into.
What are the pitfalls?
At least two independent valuations must be done on your current property and the home buyers will make you an offer based on these valuations rather than the market value.
Once the developer has agreed to buy your house and you decide to pull out, you may find there is a penalty fee to pay.
In most cases, if you sell on the open market, you will get more money for your property.
Most homebuilders will only consider homes worth up to a certain percentage of the value of a new home - usually this stipulates that the home being traded in is no more than 70% of the selling price of the plot being purchased. So if your existing property is worth £300,000 you will need to buy a new house at the value of at least £428,571 in order to qualify.