Record website traffic in January 2020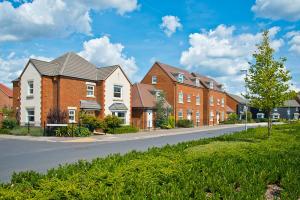 Record website traffic in January 2020
newhomesforsale.co.uk, the new build home portal, saw a record level of traffic in January 2020 - with nearly 600,000 visits to the website - a colossal 82% increase on January 2019. As a result, there was a 71% increase in leads generated through the portal compared to the same month in 2019.
The dedicated new-homes-only portal now lists more than 2,330 individual new build home developments, with each seeing an average of more than 17 leads in January, bringing the overall total of leads to nearly 40,000.
Over the past 12 months, newhomesforsale.co.uk has focussed its marketing efforts on increasing quality traffic and improving conversion rate. This has included improvements to the mobile UX/UI to help users find information more easily, exploring new ways of generating traffic and overhauling the SEO and organic traffic strategy.
Further to this, 11 new developers, housing associations and estate agents joined newhomesforsale.co.uk during January, bringing the total of clients listed to more than 230.
Managing Director, Vernon Pethard said "newhomesforsale.co.uk has undergone a series of major innovations during 2019. This, combined with an increase in buyer confidence following the long-awaited Brexit decision, has led to some amazing results, with further exciting developments scheduled for 2020".
With February already off to an equally strong start, newhomesforsale.co.uk forecasts another record month. With a strengthening property market in the wake of Brexit, the portal expects to see even more developers coming on board and more home buyers signing up in the coming months.
National Accounts Director, Mark Hincks said "An outstanding start to the New Year demonstrated by the huge volume in traffic to the website and in turn leads generated for our clients. There is no doubt that the market is stronger at the moment and our platform provides a cost effective, targeted solution to gaining new prospects that are specifically looking to 'buy new'."
"We'll be continuing to evolve our suite of products in the first quarter ensuring that each of our clients can effectively target an in-market audience wherever they are building throughout the UK".
Further information about newhomesforsale.co.uk
newhomesforsale.co.uk is a new build only property portal, with a pre-qualified audience of more than half a million users specifically looking for a new home. The single-minded approach to the portal allows house builders to target their developments very effectively.
Based in Stratford-upon-Avon, the portal is headed up by Managing Director Vernon Pethard and National Accounts Director Mark Hincks. The company is in a strong period of growth, and sees continual investment in the business in the form of new technology, staff and marketing strategy.
For further information, contact Mark Hincks, National Accounts Director mark@newhomesforsale.co.uk
For all sales enquiries, sales@newhomesforsale.co.uk or call 01789 297005